More Than Conquerors, an alternative-punk-rock band hailing from Belfast, are gearing up for their headlining tour this May in support of their debut album, Everything I've Learnt.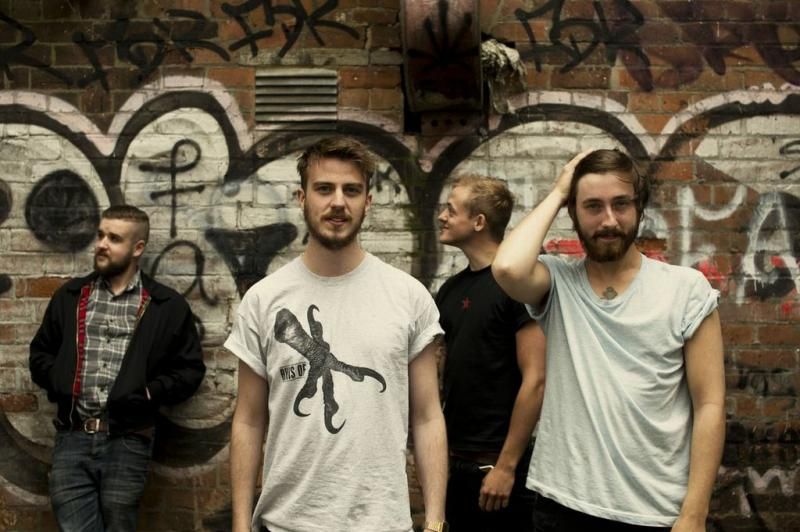 Comprised of Kris Platt (Vocals/guitar), Danny Ball (Guitar/vocals), Jamie Neish (drums/vocals) and Danny Morton (bass), the Northern-Irish quartet have been steadily establishing themselves since their 2009 begining. Their new album is sure to solidify their presence in the music scene, having already received impressive praise from esteemed publications: "If this album reflects one thing the band have learnt, it's how to write a damn good song.", from Rocksound, who gave the album an 8/10 rating. Having been compared to Reuben, Biffy Clyro, Hundred Reasons, Brand New and Manchester Orchestra, great things can be expected from this eleven-track piece. Some of these comparisons are more clear than others, but with tracks like Jaw and When The Well Run Dry sounding particularly reminiscent of the debut album that propelled Manchester Orchestra into fame, Everything I've Learned is sure to generate an even bigger fan following for More Than Conquerors.
Five years from the bands formation has proved to be the perfect amount of time to hone talents and skills before releasing a debut album. No time is wasted, with the first track, All That We Can, launching into heavy drum beats and powerful guitar riffs behind a catchy chorus that sets up the rest of the album for tight-sounding, well constructed songs that do not falter throughout the entirety of the eleven-track piece. It is evident from this album that More Than Conquerors have already found their signature sound, particularly seen within their first single from the album, Amounts to Nothing, with a fast-paced sing along chorus that is certain to be a live favourite. Everything I've Learnt demonstrates talent and an air of experience that is seldom found in a debut album, with instrumental excellence and vocal work of the same high standard. Melodic and soft sounding lead vocals from Kris Platt can be compared to UnderOath's Spencer Chamberlain and Manchester Orchestra's Andy Hull, voices that helped bring their respective bands into a heavy spotlight. When this is combined with lyrical depth and effortlessly catchy riffs and bass lines, there is no doubt that More Than Conquerors will be climbing their way higher and higher within the UK music scene.
More Than Conquerors are certainly one to watch in 2014; having already opened for the likes of Jimmy Eat World and Feeder and having played in both the UK and Europe, they are no strangers to a stage and having already been noted as an enthralling live act, are definitely one to watch live in 2014. Catch them on their May tour around the UK and grab tickets here. Dates are as followed:
15th May – BELFAST, Menagerie
24th May – READING, Oakford Social Club
26th May – SOUTHAMPTON, Avondale House
27th May – LEEDS, Wharf Chambers
28th May – LONDON, Camden Barfly
29th May – LIVERPOOL, Korova
30th May – NEWCASTLE, Think Tank
Find More Than Conquerors on Facebook, Twitter and on Small Town America's website.